Best Japan Festivals in Sapporo?
Here you will find everything you need to know about japan festivals in Sapporo. The sapporo snow festival, the yosakoi festival, the sapporo beer festival(my personal favourite) and more.
Sapporo Snow Festival
The biggest and most famous being the Sapporo Snow Festival held for one week in February. Every year about two million people come to see the hundreds of beautiful snow sculptures and statues in Odori park.
In conjunction with the snow festival there is also the Ice Festival in Susukino, the city's entertainment district.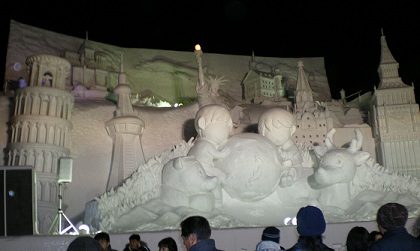 Otaru Snow Gleaming Festival
If you want to get away from the crowds of the Sapporo snow festival you should definitely head over to Otaru(about 35 mins by JR train) for their alternative snow festival, The Otaru Snow Gleaming Festival. I actually prefer this festival as it has a more beautiful setting, near the river and the local sushi and drink is great. Make sure to go in the evening when all the sculptures are lit. It gets pretty crowded and icy along the path so be prepared for some skating!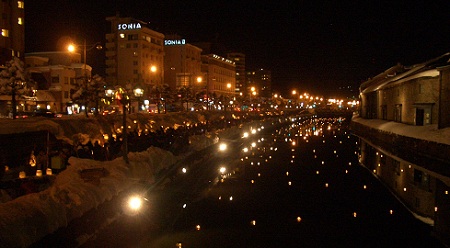 Yosakoi Festival
Want to see one of the most colourful and energetic festivals of the year? The Yosakoi is a must to experience some unique Japan culture. Yosakoi is a traditonal Japanese dance performed in large groups ranging from 20-50 people choreographed to music and wearing colourful outfits.
Sapporo Beer Festival
My favourite festival of the year is without doubt the Sapporo Beer Festival , held in Odori park in the summer. Around eight blocks of beer, beer and more beer for, get this, just less than a WHOLE month! Thats right, one month of drinking in the sun.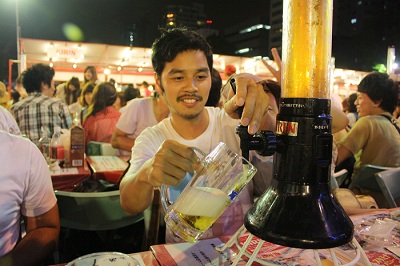 Hokkudai Festival
Visit one of the most popular Japanese festivals for people from Sapporo. International food and yakisoba are aplenty at The Hokkaido University Festival. The festival is held every year for about four days in early June. The main campus road area is closed to cars and transforms into a carnival. The entire main Hokkaido University street (about 400m long) is lined with stalls selling food from all over the world.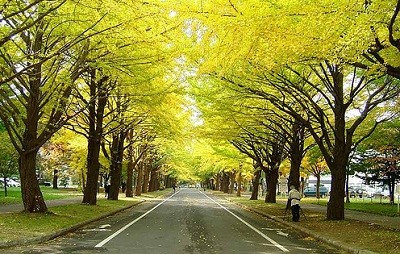 Hokkaido Shrine Festival
Hokkaido Shrine is one of the most famous Japanese temples in Hokkaido and holds a Japan festival, also called the Sapporo Festival , every year from June 14th to June 16th.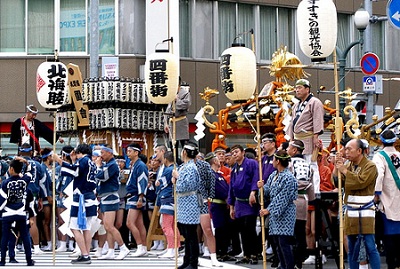 Rising Sun Rock Festival
The Rising Sun is a Japanese rock music festival in Ezo (Ezo is Hokkaido in Ainu language)and is held every summer at a special outdoor site; Tarukawa Wharf of Ishikari bay new port, only about 40 minutes by car or bus from Sapporo JR station. The festival is usually around August 12th or 13th and always on a Friday and finishes on the Sunday morning, just after sun rise, hence, the name of the festival.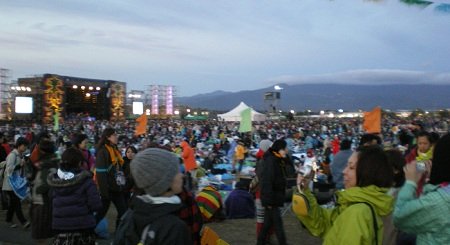 Autumn Fest
There are not many October festivals in Sapporo Japan. Probably because it rains a lot in October and it starts to get very cold. However, one of the great things about this city is that there is always something going on all year round. As Japan festivals go the Autumn Fest is relatively new and the first one started in 2008, but it has grown and become more popular every year.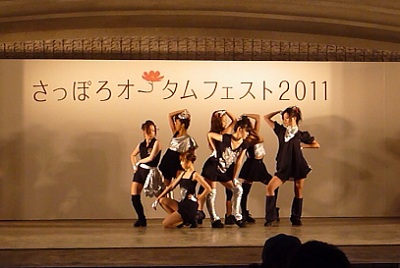 The "Big Fun" Garden Party
Not really one of the Japan festivals in Sapporo but more like a one day secret garden party in the sun with lots of dance music. The Big Fun Garden Party has been running annually, at the beautiful grounds of Hakkenzan fruit orchard which is very close by to Jozankei just outside of Sapporo city, since 2008. It's such a great location with a couple of ponds and fields to lie down and have a picnic. Have you ever wondered where all the cool people in Sapporo go? This is where they go.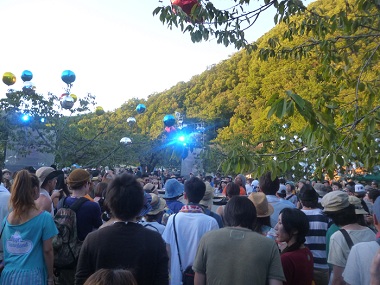 Summer Gate Beach Festival
Summer Gate beach festival is a one day dance/ beach party /rave on Starlight beach( a small area right next to Otaru Dream Beach) held in early August. Tickets for Summer Gate Beach Festival cost 3,800 yen in advance or 4,500 yen on the door. Advance tickets can be bought at Lawson convenience stores.