Hotels in and around Sapporo Japan
There are many hotels in Sapporo Japan to choose from. This page details the best value for money hotels in the city with the main factor for each one being on location. I always like to stay in the heart of places when I travel so I can explore and wander around on foot, mostly getting lost, but I always find hidden gems not found in guide books and I save money on transport costs. I hate taking taxis and I need as much exercise as I can get.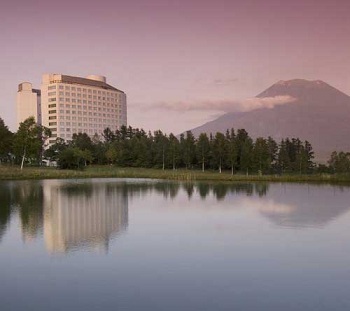 Here are the best for value hotels in Sapporo Japan, in no particular order.
Mercure Hotel Sapporo
Address: Minami 4-jo Nishi 2-chome Chuo-ku , Sapporo City Center, Sapporo, Japan 064 0804
The Mercure Hotel Sapporo is very conveniently located in the centre of Sapporo Japan among lots of restaurants, cafes and shops. Everything you need is walking distance and for me location is the most important thing when staying somewhere. Odori Park, the Tanuki-koji shopping arcade and the Susukino entertainment district are all about five minutes walk, perfect for you party goers who are likely to miss last train at midnight. One great thing about this hotel is the free shuttle to Odori and JR Sapporo Station which is very helpful when checking out.
Compared to a lot of hotels in Sapporo Japan, Mercure has fairly large rooms that are very clean. The beds are very comfortable too, especially after a long day sliding at the Sapporo Snow Festival. The staff are extremely helpful and speak good English. They actually called up restaurants and made reservations for us! So nice.
For those of you who can't leave home without your laptops, there's also strong Wi-fi in the rooms.
Book online for discount rates.
Hotel Monterey Sapporo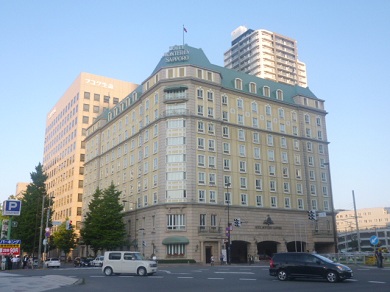 Address:Higashi 1-3, Kita 4 Jo, Chuo-ku, Sapporo City Center, Sapporo, Japan 060-0034
This beautiful, European style hotel stands out right next to Sapporo Station. It's also very popular for weddings. One of my co-workers got married here and was very fancy indeed. The interior design is well decorated, classy with a historic feel. You definitely won't feel like you are in Japan when staying here!
It's located right along the main road between walking distance to Sapporo Station and Odori Park. The rooms are massive, comfortable and clean with wardrobes, fridge and mini thermal pot. One downside to this hotel is the lake of Wi-Fi. It didn't bother me because I never use the internet when I'm away on holiday……want to feel like I am really "away".
Also the staff do not speak very good English so learn a bit of Japanese before you visit and be patient. Other than that, they are very nice and friendly and really try hard to help you.
If you are driving they have an excellent parking service that costs 1,000 yen per night.
Hotel Monterey is probably one of the most unique hotels in Sapporo Japan.
Book online for discount rates.
Sapporo Grand Hotel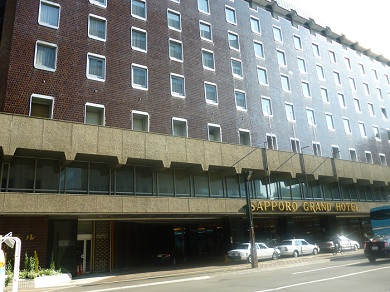 Address: 4 Nishi, Kita-Ichi-Jo Chuo-Ku, Sapporo City Center, Sapporo, Japan 060-0001
This hotel is one of the older hotels in Sapporo Japan and, again with a very convenient location between Sapporo Station and Odori Park. There are lots of restaurants and cafes nearby and also the Old Government building is about a three minute walk away.
The hotel lobby is very luxurious making you feel like a million bucks when you enter, and a bit deceiving as the rooms are pretty small with old furniture. There is internet available in the rooms, but not wireless so make sure to ask at reception when checking in. The main reason for staying here is it's location to tourist attractions and public transport and is perfect for travelers as a resting point, rather than a long stay.
As per usual in Japan, the staff are very helpful and friendly and speak some English. They gave me some great recommendations for restaurants and getting to the nearby ski grounds. There is also a post office nearby to send your loved ones those important post cards to make them jealous of your trip, and a couple of banks just in case you run out of cash. Easily done in Japan.
Book online for discount rates.
Keio Plaza Hotel Sapporo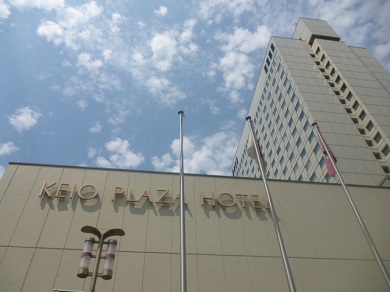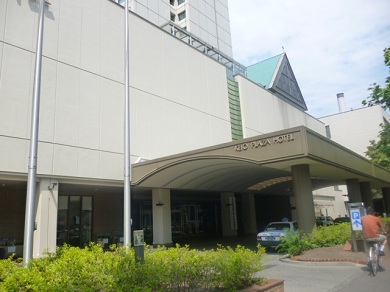 Address:7-2-1 Kita 5-Jo Nishi, Chuo-ku, Sapporo City Center, Sapporo, Japan 060-0005
The Keio Plaza Hotel is one of my favourite hotels in Sapporo Japan. Located only a five minute walk from Sapporo Station so you can to anywhere you like via the very convenient subway and train system. Or you could easily walk to the main shopping areas of Odori and the entertainment district of Susukino.
There is an underground walkway with cafes, some shops and restaurants taking you all the way from Sapporo Station to Susukino. Excellent if you are staying during the winter and it takes about 25 minutes at a leisurely stroll.
The rooms were nice, clean and spacious and the staff were wonderful. They really went out of their way to help us, to arrange tours and transport times. The service was really second to none. Free Wi-Fi is available upon request.
The buffet breakfast is really good with a choice of Japanese and Western foods but be sure to go early as the restaurant fills up fast and you might be left with the dregs of breakfast. Still pretty good but much better if you the food fresh and straight from the cooker, in my opinion.
There is also a relaxation floor with massage chairs, perfect after a long day stomping around in the snow! The pool and gym opens until 10pm.
Book online for discount rates. 
The Hilton Niseko Village Hotel
You may have noticed that The Hilton Niseko Village Hotel is not in Sapporo but located in Niseko, a couple of hours away from the city.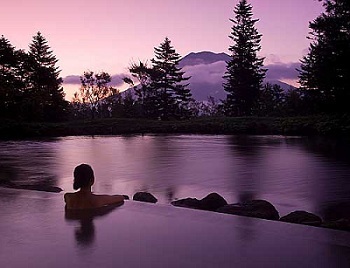 Niseko Hilton's Japanese baths are some of the best. From the rotenburo (outdoor bath) overlooking Mt. Yotei, you can really feel the beautiful vast nature of Hokkaido. The indoor bathing area with its classy, modern and spacious interior provides a luxurious mood.
Lake Toya - Kohantei Onsen Hotel
Kohantei Hotel onsen in Toyako has a beautiful rotenburo (outdoor bath). The hotel is situated right along the lake so you have a fantastic view as you relax and soak in the bath.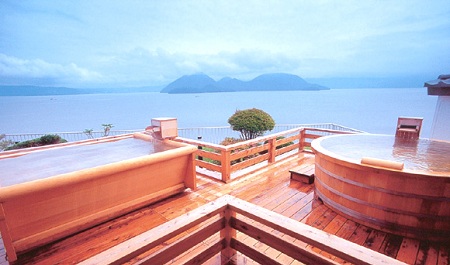 Toyako or Lake Toya is a famous lake in a National Park, Shikotsu-Toya National Park about two hours by car or bus from Sapporo.
Jozankei Manseikaku Hotel Milione
Not Exactly in Sapporo, but very close. Jozankei Hotel Milione is a Japanese onsen hotel that sits in the middle of the very popular Jozankei onsen area in the southern edge of Sapporo, Japan.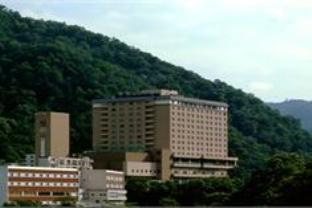 A giant, brick rectangle, Hotel Milione isn't much too look at from the outside, however once you enter the large, western style lobby you're greeted by a shiny gold interior, accented with 8 meter ceilings, giant chandeliers, and antique furniture.
One Niseko Resort Towers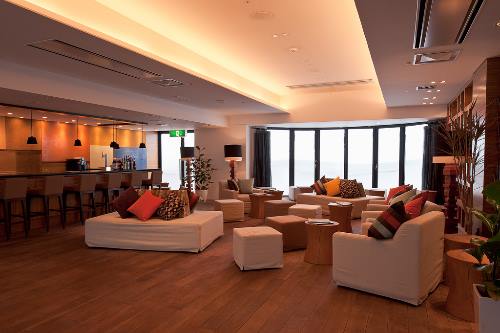 One Niseko Resort Towers is a beautiful place to stay for a ski trip. It's especially suited to couples hoping for a romantic getaway or families.
For more reviews and discount prices for hotels in Sapporo Japan click here. 
from Hotels in Sapporo Japan to Best of Sapporo Home
Hobetsu Campsite
Not quite a hotel, but Hobetsu campsite is awesome and a great place to stay during the summer when you feel like being out in nature. Just an hour away from Sapporo city.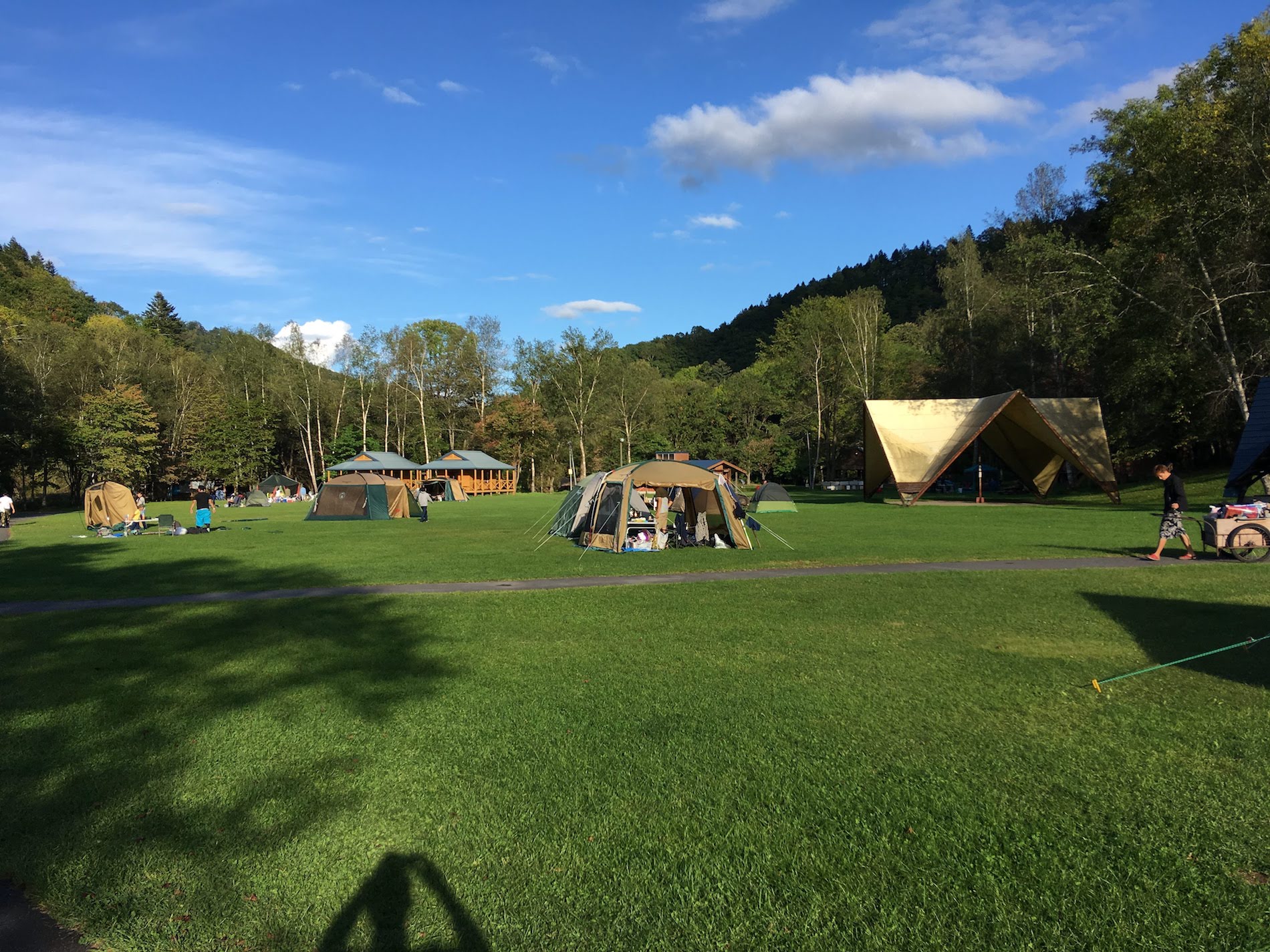 For more reviews and discount prices for hotels in Sapporo Japan click here.