The Best Rotenburo
Hoheikyo Onsen
The rotenburo (outdoor bath) at Hoheikyo Onsen is beautiful, big and surrounded by trees and nature. It's an old traditional style Japanese bath with 100% natural spring water from the mountains.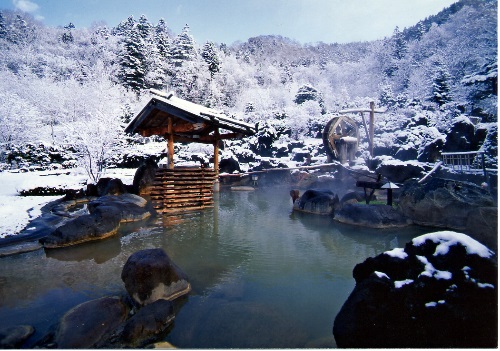 This is one of the few places that allow drinking whilst bathing so make sure to purchase your favourite Sapporo beer at the vending machines in the lobby. There is even a huge stone table in the bath to rest your beer. My favourite time to soak is in the winter after a fun day on the slopes. Actually, this was the very first onsen I went to when I came to Japan way back when. One of my friends drove me here after a great day shredding the powder at one of the local mountains. It was a great way to relax the muscles that I had used for snowboarding and perfect way to end a great day. If I had a car I would do this every time I went snowboarding. Unfortunately, without a car it's real pain lugging your snowboarding gear through stations, onto a bus and then into the hotspring......not relaxing one bit!
There is also a popular Indian curry restaurant which should definitely not be missed after your relaxing soak. This place is always busy but you also have the choice of other Japan food such as jingis khan(barbecued lamb cooked at your table) which is one my favourites,Ramen (Japanese noodles is soup) and others, but most people come here for the Indian curry. By British standards it's very average but compared to other Indian curry restaurants it's pretty good, and reasonably priced. You can also get coupons for 10% off curry dishes. This place is supposed to be so good that some people drive all the way out here just for the curry, and not even to have a soak in the rotenburo! It must be bloody good.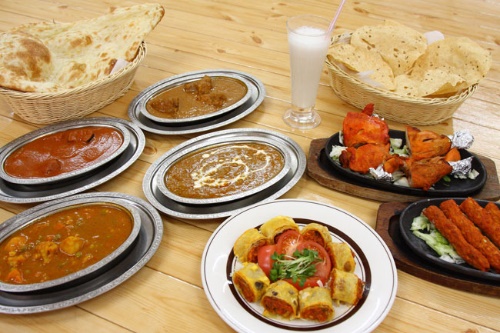 Getting to this rotenburo
Take the bus from the Sapporo bus terminal platform 12. You can buy a 'busu paku' at the ticket booth.
It costs about 1800 JPY for adults and 900 JPY for children and includes entrance to the onsen and a return bus ticket.The bus drops you off right at the hotspring.
It takes just over an hour depending on traffic. Try to avoid going on Public Holidays. One time it took us over two hours to get there because of the crazy traffic. Not fun!
Another one of my favourite Japanese baths is at the Hilton Hotel in Niseko. From the outdoor bath you can see mount Yotei while you soak and relax.