Sapporo Bier Garten
A Sapporo Restaurant
Which Sapporo restaurant?
The Sapporo Bier Garten of course! All you can eat Genghis Khan (barbecue lamb) and all you can drink Sapporo beer. As a meat lover the Sapporo Bier Garten should not be missed.....sorry vegetarians. Only onions and beansprouts for you:(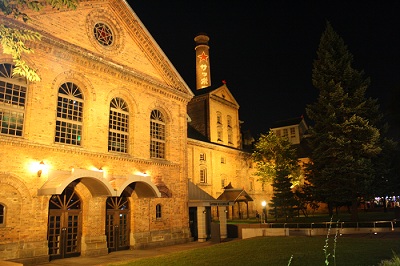 Genghis Khan (pronounced jingis khan) is one of the local specialties in Hokkaido and consists of barbecue mutton or lamb. This dish is very popular among the locals during the summer and cherry blossom season when people have barbecues by the river or in Maruyama park with some beers.
It was named Genghis Khan because in Mongolia during the time of the conqueror, their main food was lamb and mutton, the main ingredient of this delicious dish.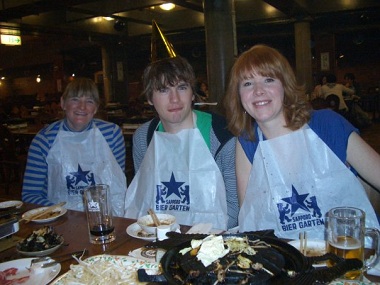 The standard ingredients are mutton or lamb, onions, bean-sprouts and maybe carrots. When we eat genghis khan, we use a special iron-cast pan in the shape of flat helmets with the hollow edges all around. We eat the meat in two ways; one is the meat is already soaked in a special genghis khan sauce, the other is choosing the raw meat. For both kinds, everything is cooked at the table.
Be careful not to confuse the Sapporo Bier Garten with the the Sapporo Beer Garden. This is a beer festival held every year in the summer in Odori Park.
Menu
Rare lamb, Frozen lamb and vegetables. Draft beer, black beer(stout), half and half beer and soft drinks. All you can eat and drink for less than 4000JPY.
Make sure to head over to the Kessel Hall. This is the largest dining hall and has the best atmosphere. It also has a giant brew kettle which was made in 1912.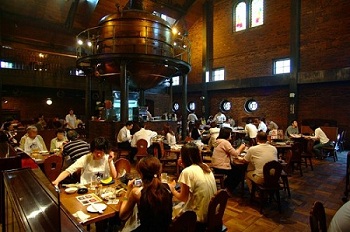 Getting There
Address:North 7 Jo 9 Chome 2-10, Higashi-ku, Sapporo, Hokkaido, Zip code 065-0007
Telephone: 0120-150-550
Opening times: 11:30 - 22:00 (last order 21:30) Open every day except Dec 31st
Subway: Toho (blue)Subway Line,get off at "Higashikuyakusho Mae" and walk 10 min.
Bus: From the Sapporo Station Bus Terminal, take the "Kan 88" Chuo Bus Factory Route to the Sapporo Beer Garden bus stop.
It takes about 10 minutes by taxi from JR Sapporo station.