Yukichichibu Onsen
Yukichichibu Onsen in Niseko is possibly the best onsen I have ever been to.  Hoheikyou near Jozankei is up there too.  It's really hard to decide between the two, but I think that Yukichichibu might just take it because there is a tiny ski hill walking distance from the hotel.  Yukichichibu was also the first onsen hotel I stayed at when I first came to Japan so I have quite an affection for it. 
That first time was a memorable group ski trip where we pretty much took over the whole lodge, drank and partied till the early hours in two of the largest rooms upstairs.  We also took over the outdoor baths. 
There are 11 rotenburos (outdoor baths) in total.  Five in one half and six in the other (which also includes a mud bath).  The male and female baths usually rotate on a daily basis but every time I have come here I always end up in the same section.  I asked some friends and they said the same too.  A female friend told me about the mud bath in the "ladies" section but sadly I have never been able to experience it.  The outdoor baths are all fairly large and spacious. 
An awesome point about Yukichichibu Onsen, which most onsens in Japan don't allow, is that you can drink beer in the baths while you soak.  Drinking beer in a natural hotspring is a perfect combination for relaxation, but the beer will go to your head fast, so don't drink too much.  There are beer vending machines near the reception.
Yukichichibu Onsen is proper old school traditional Japanese style.  All the rooms have tatami mats and all the food is Japanese.  It's dirt cheap too.  We stayed for one night which included dinner and a breakfast buffet for about 6,700 yen per person. 
The food is eaten in a school style canteen with long tables so you are basically sharing your table with other people.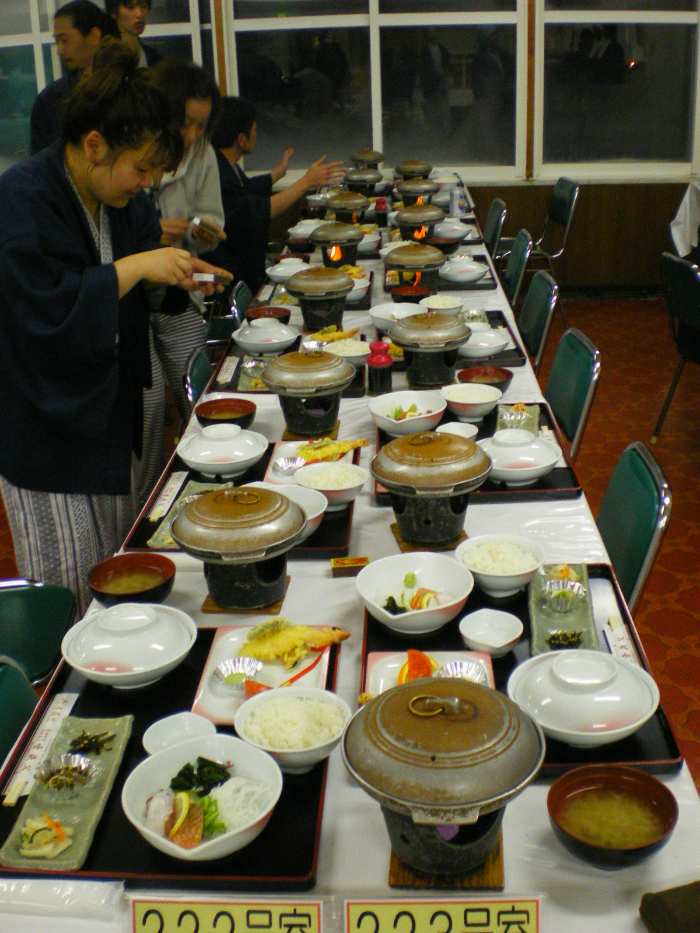 The evening meal included jingisukan, sashimi, assorted tempura, some vegetables, miso soup and unlimited rice.  There's no bar but you can ask the staff to bring you some drinks.  We brought all our own booze beforehand because the stores are a drive away and the drink at the onsen is a little expensive if your only supply is from the vending machine.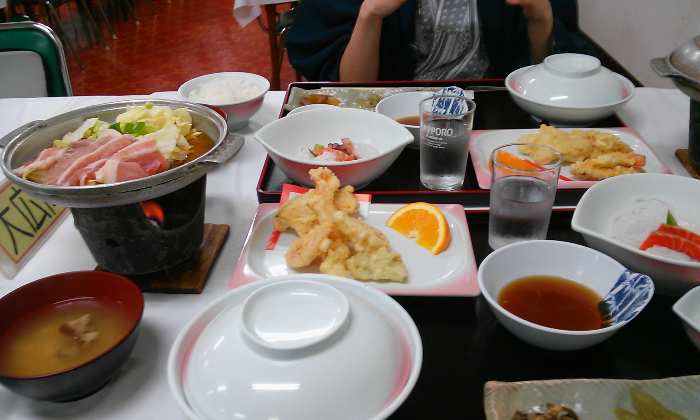 The breakfast was a buffet with lots of traditional Japanese stuff which I've never really seen before and didn't look very appetizing to me.  A lot of cold, slimy stuff and natto.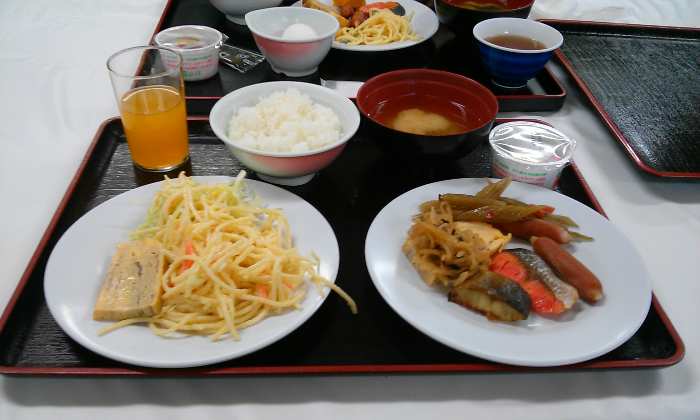 I can't stand natto but because people tell me how healthy it is, I have tried to eat it, and I mean really tried.  I've had it on pasta, I've grilled it on toast with melted cheese, I've mixed it in a stir fry...... I can now manage about one tea spoon full, before I start to wretch……progress!
There are lots of rooms on the second floor of the building ranging in size.  The largest room can hold more than 20 people so it's ideal for group trips.  All towels and yukata (Japanese robe) are provided.  I love wearing yukata and lounging around the lodge all day and night, not having to worry about what clothes to wear.  It makes for a relaxed, homely atmosphere when everyone around you is wearing them.
Chisenapuri Ski Area

The ski mountain, called Chisenupuri, just a five minute walk away from the onsen is heaven for powder hounds and has only one lift.  There are no marked runs so it's just a free-for-all once you get to the top of the lift.  It's basically one big off piste course with deep powder.  You can cut through the trees or you can drop off down the back into some deep back country.  It's ideal for beginners too because it's so wide and not steep.  If you want to find some steepness you could always hike.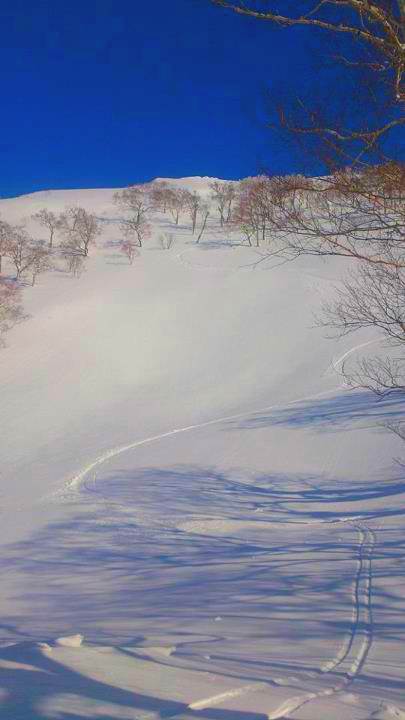 Chisenupuri is great for a day trip because hardly anyone goes there (it's kind of a hidden secret among locals) so you can enjoy deep powder runs all day.  Sadly the resort is rumoured to close down at the end of the 2012/2013 season because of the lack of people and it can't afford to keep running.  I don't really understand that to be honest, because it has been operating fine for ages.  It only has one lift.  There's no restaurant or kitchen, just a small lodge to rest and a couple of vending machines.  I mean all they need to do is pay the lifty.
A day pass costs about 2,800 yen.
The price of a 4 hour pass is 2,200 yen.
Yukichichibu Onsen Prices
To use the onsen during the day it costs 500 yen for adults and 300 yen for children.
To stay for one night it costs 6,700 yen for adults and 5,880 yen for children and includes dinner and a buffet breakfast.  Check in time is 3pm and check out is 10am.
To make a booking at the Yukichichibu Onsen call (0136) 58-2328 (Japanese only).
Getting There

By Train
From Sapporo station take the JR train to Konbu station.  The cheapest and quickest route is to change at Otaru station and then take another train on to Konbu station.  This takes about two and a half hours and costs 2,100 yen one way.  Then from Konbu station it's about a 30 minute taxi ride.

By Car

Then From Sapporo it takes about 2 and a half hours by car during the winter.
from Yukichichibu Onsen to Best Hotsprings