It's not Curry Soup. It's Soup Curry at XYSA
Xysa, pronounced keesa is in my personal top three soup curry (not curry soup)restaurants in Sapporo. In terms of soup curry quality, it is my favourite. Xysa is a sister shop of the notorious Voyage Sapporo soup curry restaurant and Pecante, so it's no surprise that the soup curry is so good.
The thing I like about the food here is that it is very different and unique from your "standard" soup curry. The soup is very thick and rich, more like your traditional Indian curry but not quite as thick, with a tomato base. There are two choices of soup to choose from; Primitive (which I've never tried) and Efes, a tomato base soup.
Once you have selected your soup there are six dishes to choose from:
Chicken, Premium Maitake (very tasty Japanese mushrooms), pork belly, vegetable, prawn, and shellfish (five kinds) all with rice included. Spice is on a scale of 1-5. From level 3 it costs an extra 100 yen each spice increment you wish to move up. Then choose your toppings. The menu is all in Japanese, but you can tell from the pictures what the dishes are and pointing at your choice will suffice with the waiter, if you can't read it. Prices range from 1000 yen to 1100 yen.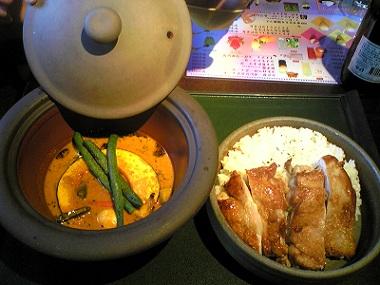 The chicken dish (my usual) comes with stewed, fresh vegetables served in a stylish clay pot, with a lid on top. The chicken is roasted separately and then filleted and placed on top of the rice with the skin still on. It is juicy and tender and the herbs on the roasted skin combine very well to make this dish one my favourites of all time.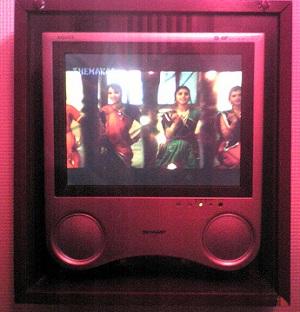 The interior of Xysa is very dark, intimate and low lit with lots of dark woods and stylish furniture, emanating a modern, almost minimalist feel. The toilet even has a T.V. for when you are doing the business.
There is no counter, only tables and is fairly quiet compared to most places I have been to. Therefore, I wouldn't come here by myself.
The only thing that I was disappointed with was the amount of soup. I had to be very careful not to finish the soup before my rice and curry soup had been eaten, usually, not a problem for me.
Getting There
Address: North 23, East 6
Telephone:050-7568-6241
Opening times: 11:30 -23:00 (22:30 last order)
The nearest subway station is Kitanijuyojo subway station on the Namboku (green) line. From Exit 1 walk east for about 20 minutes. In winter it is very inconvenient to get there unless you have a car. I usually ride my bike; so sadly, I only go there when the snow has cleared.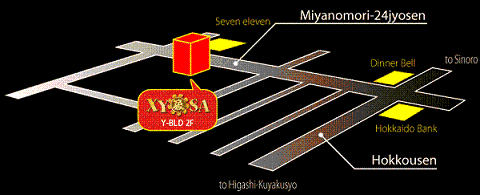 from Curry Soup back to Japan Food
from Curry Soup back to Sapporo Homepage