It Ain't Curry Soup. It's Soup Curry at Dominica
It looks like curry soup, but it's called Soup Curry. Dominica is in my personal Top 5 favourite soup curry restaurants in Sapporo Japan.
This little soup curry shop in Odori was recommended to me by a friend and boy, I was not disappointed. It's usually very difficult to find a good soup curry restaurant in the downtown areas of Sapporo Station and Odori.
This is probably due to the high rent in these areas as there only seem to be large chains of curry soup.... oops, sorry I mean soup curry restaurants, which in my experience tend to be poor. To finally find a good one in such a convenient central location is great. The interior is cozy and funky with bamboo décor.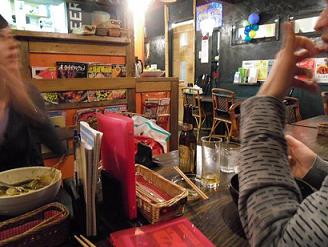 Menu
There are four kinds of soup to choose from:
"New" – a beef base soup
"Evolution" – a tomato base soup
"Original" – A chicken base soup
"Mild" – A soya milk base soup
First you choose your soup base, then you choose from five dishes of chicken, pork, lamb (200 yen extra), vegetable and grilled chicken strips. Next, you choose the size of rice you would like. The small rice dish costs 950 yen, the medium 1,000 yen and the large portion 1,100 yen. After, you choose your spice level from 1-10. From a level of 6 they charge an extra 50 yen for every spice increment. Finally choose your toppings. A typical meal will set you back about 1,200 yen without drinks.
I had the original soup with lamb, medium size rice and a spice level of 5. The spice was really good, but I think next time I will splash out and try level 6 for that little extra kick. The lamb that came with the dish was served in grilled strips on top of the rice, quite tough and chewy and had a very strong taste.
It was good, but I prefer stewed succulent chunks in the soup that melt in the mouth, like the lamb dish at Shorin in Asabu.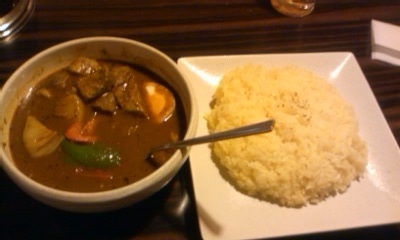 This place has a few extra goodies that separate it from other establishments, such as unlimited free salad (lettuce, onions and dressing), a free scoop of ice cream for desert, a large disk of fried cheese (150 yen extra) on their topping menu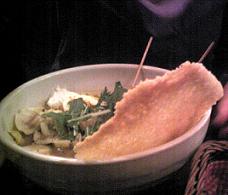 and a very strange but friendly, chatty waiter. He managed to discourage me from selecting a high spice (6), implying that I couldn't handle it. Then he abused my friend for choosing a low spice and that Americans can't eat spicy food, the cheeky…….. Definitely not the service I've come to expect in Japan, and kind of refreshing if you are in the mood for it. He likes to banter, even if you don't, so be prepared.
I will definitely be coming here again because of the variety of dishes, and its location right in the heart of Odori.
Getting There
Address: South 1, West 6
Opening times: 11:00 – 21:00 (last order 20:30)
Telephone: 011-231-0974 
It is located on the ground floor of an office building. You will see a wooden elephant outside with the name Dominica written on a yellow sign in Japanese Katakana.
The interior of the building doesn't suit the location for a restaurant, with its narrow corridor and "waiting room" lighting, but don't be disheartened, it IS there.
From Odori subway station go up to ground level to the street car stop in front of Yonchome plaza and walk east following the street car tracks for about two blocks.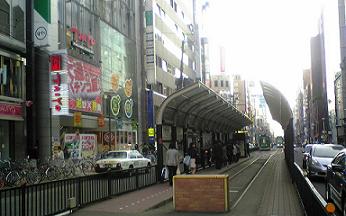 Walk past Tokyu Hands department store on the left and then you should see the wooden elephant a little further on. Enjoy your Soup Curry (NOT curry soup)
from Curry Soup back to Japan Food
from Curry Soup to Sapporo Homepage