Veggie no Ie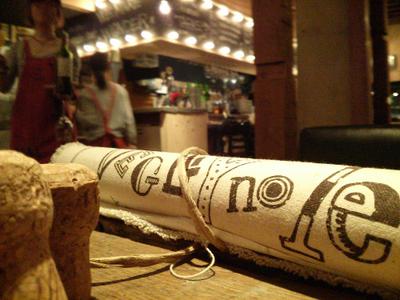 Veggie no Ie which translates to "Veggie House" is a good restaurant for vegetarians. All the food is freshly made with delicious Hokkaido vegetables. There are also meat and seafood dishes here too.


It looks quite trendy from the outside so my initial thought was......expensive, which is why I never entered even though I really wanted to. But, I was wrong. It's a charming eatery with very reasonably priced food. Usually Hokkaido vegetables are quite pricey but I was surprised at how cheap Veggie no Ie was.
There are tapas dishes to choose from and a good wine selection, so you can just visit for a drink if you are not feeling so hungry. That's the reason I came. I just fancied a red wine nightcap and then seeing the tapas prices decided to order some food. The mussels were really good. I haven't had mussels in Sapporo Japan, so I was very happy to see them on the menu.
We had a Tiramisu to finish off and it was the best I've ever had, I kid you not. I'm not really a big fan of desserts anyway, but this blew my mind.
Also, if you are bored with your company, or you happen to go there alone, the restaurant shows movies (sound off) on a large projector. I thought that was a nice touch. I got to watch some of Pixar's "UP" subtitled in English when I was there.
The service is excellent with English speaking staff.
Address:
Bears 24 birr 1F, North ward north 24 West 2-1-13, Sapporo-shi, Hokkaido, 001-0024
001-0024 北海道札幌市北区北24条西2-1-13 ベアーズ24ビル1F
Veggie no Ie is really to find. It's on the ground floor, a couple of minutes walk from kitanijuyojo subway station on the Namboku Line (green).
Opening times:
Monday - Sunday 17:00 - 25:00, (Last order 24:30)
Telephone: 011-299-4487