Sapporo Craft Beer Festival

(Sapporo, Japan)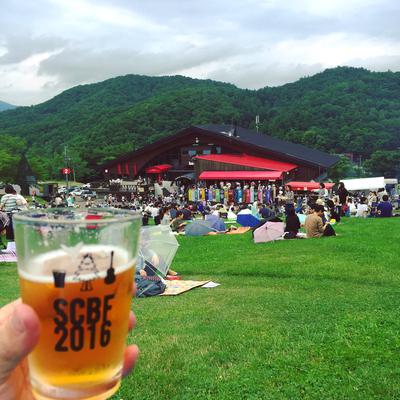 This festival is awesome! Craft beer is going through a boom in Japan and rightly so. There are some craft beer bars around Sapporo but usually the prices are bit too expensive for my liking. But this craft beer festival is something else. All the beers are brewed by companies all over Japan and there are dozens to choose from, ranging in strength from 5% to 9%. The beers are delicious. Being from the UK, I love my ales, and I've always wondered why it took the rest of the world so long to embrace this fantastic beverage. Although, they are much much cheaper in the UK. These guys must be making a killing from this business! At the festival they charge 500 yen for a small cup (a little less than half a pint) of beer, any beer.


Unfortuantely, the festival is only two long days, Saturday and Sunday at the beginning of July. This year it was held on the 9th and 10th of July 2016. It is held on the local Sapporo Ski resort of Ban K in Maruyama. The views are lovely and you can chill on the grassy hill with your picnic mats or bring your own camp chairs. There's a barbecue area where you can have jingiskan, which is surrounded by other food stalls, such as pizza, kebab, okonomiyaki and other Japanese food.
It's such a nice atmosphere with just the right amount of people. There's lots of space to run around and play games on the hill, so perfect for a family day out. There is also live music throughout the festival. The stage is inside the lodge, but the music is blasted out of the speakers around the venue if you don't fancy being cooped up inside. Some of the music was pretty good. I particularly liked the bongo group. Most of the music is fairly uninvasive, so don't worry about it being too loud or annoying.
The weather on Saturday was perfect. It started off with a light drizzle of rain at the start of the festival, but at 2pm the clouds parted and the sun beamed out for the rest of the day. There is also a lodge and tents with table and chairs if it does happen to rain.
As it is a beer festival, the organizers are very generous to provide a free shuttle bus to and from Ban K ski resort. The line for the buses is directly opposite Maruyama bus station, so you can't miss it. There is a constant rotation of buses so the wait is about 10 minutes or so.
The opening times are 1-8pm on both days.
Make sure to check their website for future festivals. Make sure you don't miss it!
http://www.sapporo-craft-beer-forest.com/