Manee Thai
by Ben
(Sapporo, Japan)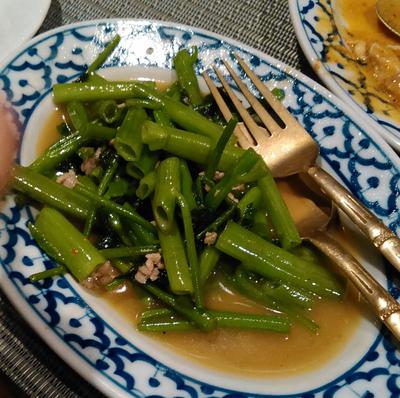 Morning Glory
Manee Thai is definitely the best Thai restaurant in Sapporo, Japan. Real Thai cooks and staff. I've been to pretty much every Thai restaurant in Sapporo because I love Thai food and this one takes the biscuit. Perfect portion sizes and good spices. It's usually busy but you may be alright with a walk in if you don't mind sitting at the counter, and there are only two of you. Very reasonably priced too. Go!

Telephone: 011-232-5665

Opening times: Every day lunch time 11:00-2:30, dinner time 17:00 - 23:30

It is located on the ground floor inside a building with a bunch of other restaurants so you might have to hunt around for a while.

Address: 〒060-0063 Hokkaido, Sapporo, Chuo Ward, South 3 West 5 Chome, ​三条美松ビル (This is the building name that is only written in Japanese, so look out for it)

Click here for a map.




Join in and write your own page! It's easy to do. How? Simply click here to return to Sapporo Restaurant Submission Form.