La Giostra Italian Bar

(Sapporo, Japan)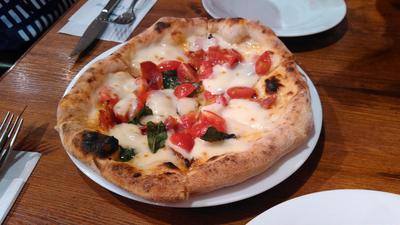 In my humble opinion, La Giostra is one of the best Italian bars in Sapporo Japan. The wine selection is awesome, the food is delicious, and the owner is cool as. There are only 4 tables but you can stand at the bar and eat or drink too if the place is full (which it usually is). If there are only two of you(or by yourself) and you just fancy some drinks and a few bites then you shouldn't need to make a reservation. I usually like to go a bit later on in the night, after dinner, for a good glass of wine. The cocktails are awesome here too. The owner is pretty much there every day and his recommendations are always the best. Actually, I only ask for recommendations for everything and they are always spot on. You want a medium white wine, he's got you. You just want something small to nibble on, no problem. He trained to cook in Italy a while back, and his bar won the best café latte in the world competition, held in Italy! I didn't even know these things existed, but I was excited when I heard.

What really surprised me about this bar was the range of gin there is. There are different flavoured gins, that I've never heard of before, from around the world. You think Plymouth gin is good, think again. The best gin and tonic I have ever had was at La Giostra. All the wines here are also from around the world and are hard to find in regular bars. The food is really good too, always fresh and ready to go. The cheese platter and pate is frigging delicious and a perfect companion with some red wine. I highly recommend the gnocchi, it's so rich and satisfying. Also, the owner has two other establishments very close by. One is a pizza restaurant about two shops away, so you can order pizza at La Giostra and the pizza will be brought to you cooked in a proper pizza oven just a couple of doors down. The other place is a gelato bar, about two minutes' walk away.

La Giostra is located downtown in the Tanuki Square building in Tanukikoji 7 on the first floor, about a 5-minute walk from either Odori or Susukino subway station.

Click here for a map.


Telephone: 011 233 5110
Opening times: 14:00 - 24:30 (closed on Tuesdays)