Kushidori
Kushidori is one of my favourite yakitori (grilled stuff on sticks, but literally means grilled chicken) restaurants in Sapporo Japan.  Originally from Sapporo, it has branches all over the city and has expanded to other cities around Japan.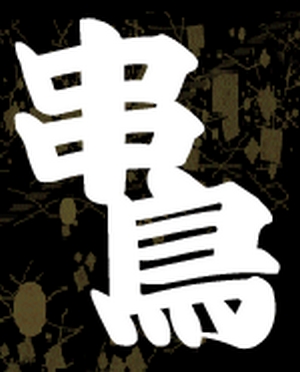 Kushidori is also one of my favourite restaurants in general as the food is good, the prices are cheap and the atmosphere is always lively.  No matter what branch you go to, it's always guaranteed to be busy and energetic. (the staff are usually students or young people bouncing between jobs)  Not overly busy though.  You don't need to make a reservation unless it's for a large group or party and the wait will be short.
They serve Asahi beer on tap here at a cheap price of less than 400 yen a glass! (the average price of a beer in a bar/pub is usually 500 yen), unfortunately no nomihodai (all you can drink) but the drinks are pretty cheap anyway.
Everyone loves Kushidori.  I eat here maybe once every couple of weeks as it's good to go whether you are feeling peckish or if you want to stuff your face.  The atmosphere is very casual and I like to sit at the counter sitting with other folks and watch the cooks grill sticks right in front of me.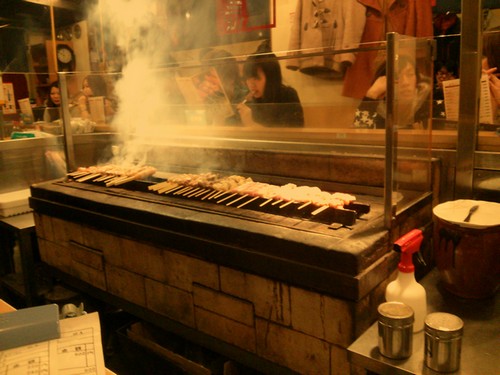 There are also tables and booths if you want a bit more privacy.  I have been to quite a few birthday dinners here having as many as 20 people, with our own private room.
All the menus have English (a friend of mine actually did the translation) so you can discover different kinds of food that you never thought could be eaten.  There are all sorts of unusual food to be found at yakitori restaurants.  I've even had horse sashimi one time.  It was half frozen and heavy and didn't taste much different than beef.  It was expensive.  The Japanese really don't waste any part of an animal. 
Some of my favourites are:
Tori kawa – grilled crispy chicken skin
Cheese tsukene – grilled minced chicken with melted cheese inside
Buta aspara maki – grilled asparagus wrapped in pork
Nankotsu – grilled chicken cartilage
Mochi bekon – grilled pounded rice wrapped in bacon
Gyutan – grilled ox tongue
Sunagimo – grilled chicken gizzard
Tebasaki – grilled chicken wing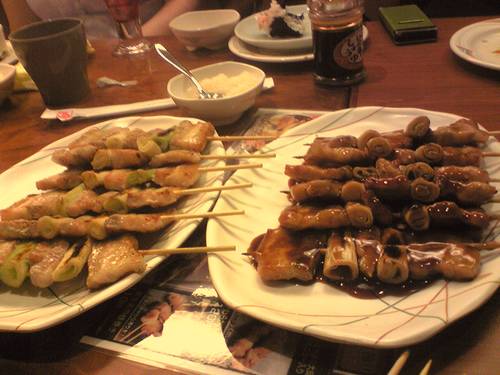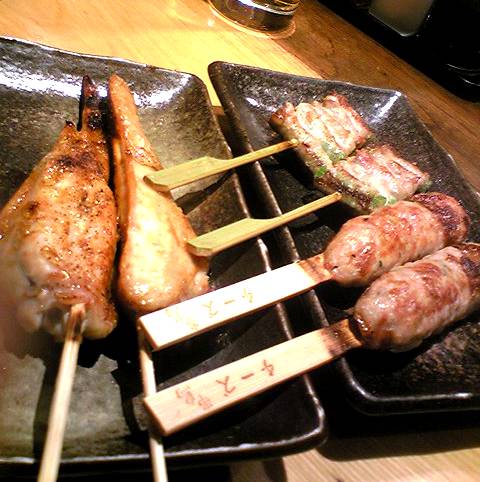 When you order, the minimum for a dish is usually two sticks, so when you want to order chicken wings, you would say "tebasaki, ni hon" and then you will be asked if you would like it grilled with shio (salt) or tare (a sweetened soya sauce).  Some branches let you order one stick at a time, such as the Kitanijuyojo branch.
A meal for two with drinks and being pretty drunk (I like to order a couple of bottles of hot sake after I've finished eating) will be less than 5,000yen.  The more people there are, the cheaper the bill seems to get, probably because in larger groups people tend to share and eat one stick of something.
Getting There

Here are a few Kushidori branches in the downtown area:
View Larger Map