Getting a Japanese Drivers License
Getting a Japanese drivers license if you are living in Sapporo Japan is very straight forward. First of all, it depends what country you are from. Japan has an agreement with the following countries to allow ease of getting a Japanese drivers license for internationals wanting to drive in Japan: Austria, Australia, Canada, the Czech Republic, Denmark, Finland, France, Germany, Greece, Iceland, Ireland, Italy, the Netherlands, New Zealand, Norway, Portugal, South Korea, Spain, Sweden, Switzerland and the UK.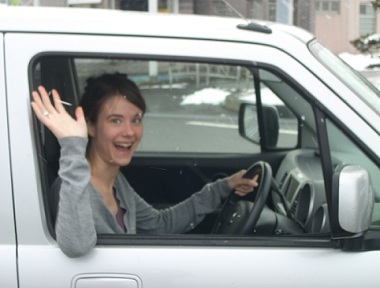 If you are from any of the above countries (sorry Americans) then you won't have to take a written or practical test. You just have to get your original drivers license translated into Japanese, go to the drivers license test center, take an eye test, pay about 4,000 yen, wait for about 4 hours and then you receive your Japanese drivers license.
Things you need
Drivers license translated document
Passport
Gaijin card
1 small passport sized photo (you can get them at the drivers license test centre)
About 4,000 yen
The entire process from translation to receiving your license will take a whole day so start early.
License Translation
Make sure you have your full drivers license, including the supplementary paper (for British people) and take it to the JAF (Japan Automobile Federation).
Address: 062-0051 15-8-1 Tsukisamuhigashi 1-jo Toyohira-ku Sapporo-shi Hokkaido (open Monday – Friday 9:00 – 5:30
Telephone: 011-857-7155
Take the subway to Fukuzumi station at the end of the blue line. It's a 2 minute walk from there.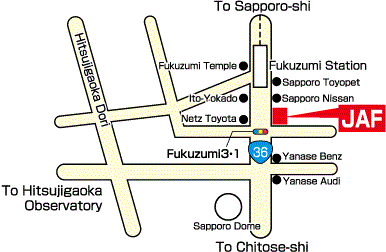 Getting your license
Once you have your translation you then have to go to the Untenmenkyoshikenjo (drivers license test centre) in Teine.
Address: Sapporo Driver's License Examination Center Akebono 5-jo 4-chome, Teine-ku
Telephone: 011-683-5770
To get there take a JR train to Teine JR station. Then take bus number 81 or 90 to the Untenmenkyoshikenjo from bus stop 3. It takes approximately 15 minutes from JR Teine station. Once you arrive go to window 4/5 and give them all your paperwork. The people there are very friendly and helpful and will guide you through everything. You will have to wait around 4 hours to get your Japanese drivers license processed.
License Renewal
Your drivers license needs to be renewed after three years within a week after your birthday. The renewal date will be written on your drivers license and you should be sent a postcard informing you.
You will need to take your passport, gaijin card, one small size photo and about 6,000 yen to the Untenmenkyoshikenjo in Teine, window 5. They will ask you for a Juminhyou (proof of address) but this only applies to residents, so give them your Gaijin card. You will also have to attend a two hour presentation all in Japanese. Don't worry, you won't have to participate and you can even sleep (about three people did in my session).
Again, the entire process takes most of a day to get your new drivers license, so go as early as possible.
I renewed my license a bit later than I was supposed to (about 3 weeks) but I called them up and they said that it was not a problem. Maybe that's why I got charged 6,000 yen as everyone else in my presentation session had different documents than me.
Now go driving in Japan! Hokkaido is a beautiful place for road trips, so getting a Japanese Drivers license is highly recommended.
from Japanese Drivers License to Living in Sapporo
from Japanese Drivers License to Best of Sapporo home