Best Japanese baths near Sapporo Japan? Misaki No Yu
One of my favourite Japanese baths is Misaki no yu in Shakotan, located right along the ocean in the beautiful Peninsula of Shakotan, about a two hour drive from Sapporo.
This onsen is fantastic! Definitely in my Top 3 and possibly could take the number 1 spot.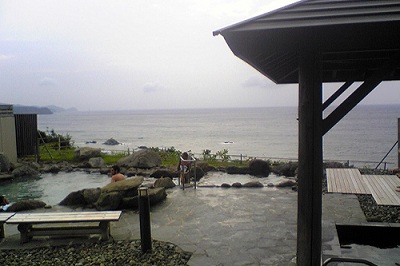 The rotenburo (outdoor bath) is fairly large out in the open with breathtaking views of the coast. Relax, soak and day dream into the distance.....
Most hotsprings that I have been to in and around Sapporo do not usually have a particularly great view from the rotenburo. For me, the outdoor bath and its surroundings are the most important feature of an onsen. Having a large outdoor bath is a plus, but when that is accompanied by an amazing view, such as the ocean or a lake, then that is perfect.
From the rotenburo in Misayki no Yu in Shakotan, you can see the ocean whilst you soak and because the bath is faces the sea there is no chance of passers by peeking in. This means that a barrier or fence is not required around the outdoor bath, as is the case for many other onsens to keep the privacy of its occupants. Therefore the area feels very open in turn being a more relaxing.
The facilities are also very good and modern. There is a restaurant that sells very reasonably priced food and you can eat-in, outside on the veranda or lie down in the comfortable tatami (straw mats) room.
---
Getting There
By car: About a two hour drive from Sapporo Station.
Just follow Route 5, through Otaru, toward Yoichi.
From Yoichi, Route 229 leads you to the spectacular Shakotan Peninsula and Shakotan Town.
When you reach Shakotan Town, follow the signs to Misaki no yu hotspring.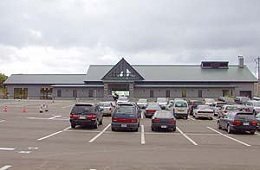 Telephone number: 0135 47 2050
Opening times: 1000-2100 everyday (except New Years Day)
Adult 700 JPY
Child 300 JPY