Japan Mountains – Hokkaido Skiing at Nakayama Toge
One of the biggest Japan mountains in Hokkaido is Mount Yotei. Ski Japan at Nakayama Toge and eat the famous Hokkaido fried potato. Only a 60 minute drive from Sapporo Japan.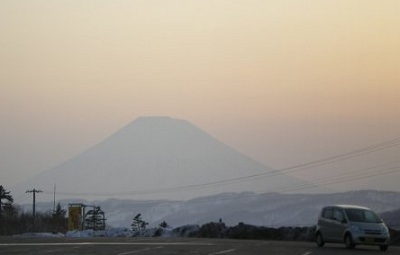 Nakayama-Toge is THE place to go for an end of season park session. In fact, it is the only ski area left open around Sapporo and closes near the last week of May. The park is the best in the area, bar Hanazono's park in Niseko so you can expect to see some of the local pro's throwing down crazy tricks.
There are features for all levels with a group of rollers and a small kicker at the top of the park for beginners progressing to medium jumps and boxes until the last huge jump at the end of the park, which I have only seen a hand full of people hit. One local pro threw down a double back flip. It was awesome!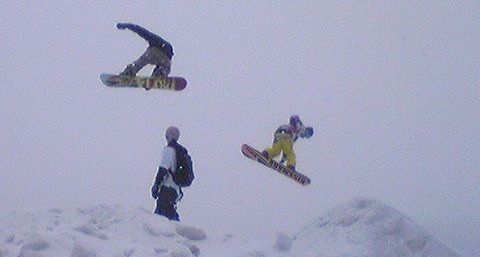 There are only two lifts and two runs; the piste run or the park run. On the piste there is also an option of practicing your turns down a small slalom course, or for skiers there's a mogul run, yuk!
Don't expect any long runs. Nakayama-Toge is for those skier and snowboarder addicts who want to hone in on their skills for next season.
You can buy a one day pass for about 3,500 yen or a four hour pass for 3,000 yen. There are also cheaper prices for seniors, children and students. Also, if you have kept your full day passes from Teine or Rusutsu Japan mountains you'll be able to get a 20% discount, so check your ski jackets and make sure you haven't  accidentally thrown them away! 
An end of season pass (from April 1 – close) costs about 9,000 yen. Opening times: Daily 09:00 – 16:00 Telephone number: 0136-33-3373
Getting There
Nakayama-toge is just over an hour's drive from Sapporo. Unfortunately at the end of the season there are no buses heading to the resort, so your best option is to drive.
Make sure you stop off at the Nakayama-Toge mountain pass stop over.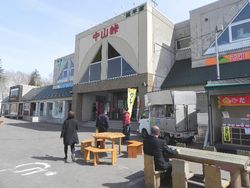 It's along the highway just before you reach the ski area and you'll be able to see the beautiful Mount Yotei from the car park. You can't miss it. This place is famous for their Hokkaido fried potatoes. Delicious.