It Ain't Curry Soup. It's Soup Curry at Chutta.(CLOSED DOWN!)
It looks like curry soup, but it's called soup curry. Chutta is one of my favourite soup curry restaurants in Sapporo Japan. It's a nice little spot located in Kitanijuyojo with lots of character. There are also other branches darted around the city but I have only eaten at this one place. Check out their website for the other branches
here (Japanese only).
The interior is designed with an Indian theme. I think the owner visited India as you will see many photos darted on the walls of Indian people he has met on his travels. You have the choice of sitting at one of the booths which have been decorated with colourful table cloths with an eastern flair, or you can sit at the wooden counter on a stool.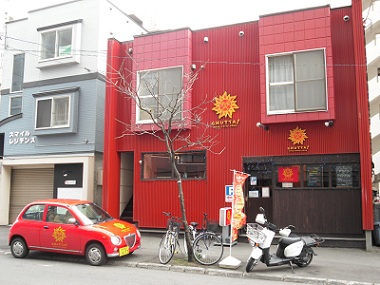 It is located right opposite another soup curry restaurant, Voyage. Voyage gets very busy, especially at the weekends, so if you are really hungry and can't be bothered to wait, then Chutta is a great alternative. Actually, a little bird told me that this was the reason they set-up across the road from Voyage; to pick up their dregs!
They serve one kind of soup. It is very thin and watery (which I like) with an onion and tomato taste combined with fresh herbs and spices. I usually go for the chicken dish.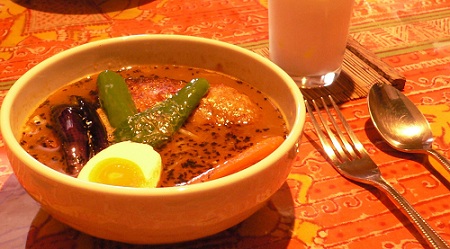 The chicken breast is juicy and succulent with fried skin. The great thing about this place is the spice. A low spice such as 5 on a scale of 10 is good and at no extra cost.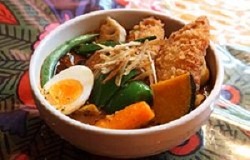 At a lot of soup curry restaurants you really have to pay that little extra to get a good amount spice in the soup, but with Chutta, you don't. Order a large (oomori) portion of rice for free. A meal will cost you from 980 yen to 1100 yen, including water.
Their fish dish is unique in Sapporo in that I have never seen its kind in any other soup curry restaurant. It comes with large pieces of filleted fish in bread crumbs and then deep fried.... Not for you health freaks.
Getting There
Address: North 22, West 4
Telephone number; 011-758-0802
Opening times: lunch 11:30-14:00, dinner 17:30-22:30(last order 22:00)
Take the Namboku (green) subway line, bound for Asabu, to Kitanijuyojo. From exit 1 turn right and then left at the main intersection. Walk for about two minutes and Chutta will appear on the second road on your left.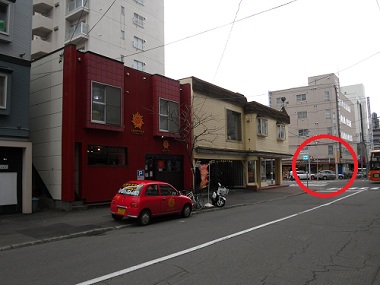 You should see Voyage soup curry restaurant (see red circle) across the road to your right.
from Curry Soup 1 to Japan Food 1
from Curry Soup to Sapporo Homepage