A Cheap Restaurant Good Restaurant - Grabstri
Grabstri is a cheap restaurant good restaurant that opened at the beginning of 2011 in Kitanijuyojo, yes that's right, my playground.
A good place to go if you are looking for some alternative to Japan food, not quite Mexican food but maybe the closest you'll get to it in Sapporo Japan.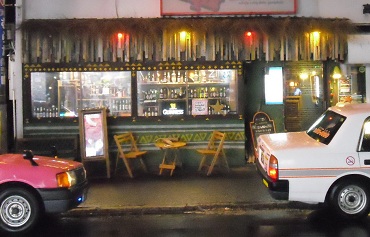 Well, being British, I don't really know what good Mexican food is like, however my American friends say that this is definitely NOT American style Mexican food, so don't get too excited. It's a lot healthier, less greasy and has way more vegetables. The downside was they don't include guacamole and sour cream with their tacos, supposedly a huge crime. So get any ideas of real Mexican food out of your mind right now.
The design of the restaurant has a real cool hippy feel to it, and is opened planned providing a lively atmosphere.
They play some funky tunes, usually some bongo covers. We managed to recognise a bongo cover of Michael Jackson's Beat It. Now, that's BAD! No one can ever make a good Michael Jackson cover so please, please stop trying.
I had the "suu buta rolu" (vinegar pork taco roll) which came with mayonnaise, red onions and too much chopped cabbage for my liking, and with some tomato sauce on the side.
It didn't sound that great but when you mix it all together in a soft tortilla (from a packet) the combination of flavours was surprisingly good. The prices are also good. This dish was 690 yen and so are all of the other taco dishes on the menu. The "ebi chilli rolu" (prawn chilli taco roll) is also pretty good.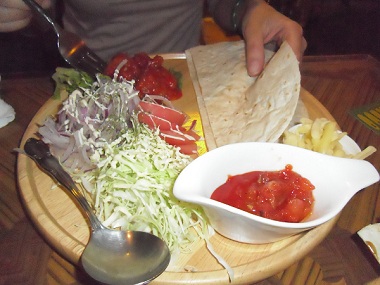 The best though was a side dish we ordered; fried camembert and avocado. Deeeeelicious and costs 650 yen.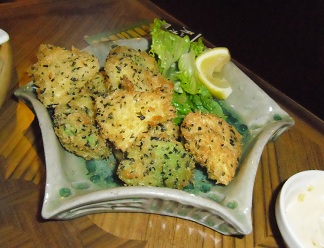 The bar drinks are reasonably priced starting at 450 yen for a bottle of beer.
Getting There
Address; North 24, West 3, Kitaku, Sapporo
Telephone: 011-708-1313
Opening times: 17:00 – 24:00 (last order 24:00)
Go to Kitanijuyojo subway station on the Namboku line (green line) bound for Asabu.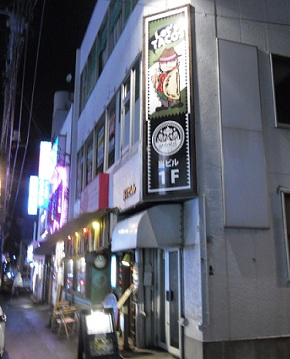 From exit 1 turn left and you'll be able to see the "Lets Tacos" sign board on the corner of a building across the road.
!!CLOSED DOWN FROM BEGINNING OF 2012!!
from Cheap Restaurant Good Restaurant to Japan Food
from Cheap Restaurant Good Restaurant to Sapporo Homepage