Chankonabe at Sumo Chaya
by Ben
(Sapporo, Japan)
Chankonabe is a larger version of nabemono (hot pot) usually eaten by sumo wrestlers to gain weight, so it's full of high protein foods. I love eating nabe during the winter because it makes me feel warm and full inside. Combined with a few beers and you have the perfect comfort food. You definitely feel satisfied after eating chankonabe. It's huge! And then at the end of the meal, the broth can be used as soup for noodles, if you have enough room to fit it in. Usually, a nice little break is needed before this challenge is taken on.


Another great thing about this meal is that it's nice and long so you can take your time and pick at it whenever you like because the food doesn't get cold, unless you run out of gas to work the burner! If you are having a home nabe party, stock up on gas cans for your burner. Or you can be practical and buy an electric nabe pot, like me!
Well on to the restaurant, Sumo Chaya. My friend and I had been looking for a nabe restaurant on a Sunday and looked through the trusty Hot Pepper magazine (magazine of restaurants in Sapporo Japan) where we found ones with good prices and some good reviews. So we checked a couple before we decided upon this one. The previous ones were really empty and we would have been the only people in there. Not surprisingly for a Sunday night. But when we went to Sumo Chaya it was busy and had a very lively atmosphere.
The interior was very traditional with tatami mats and sliding Japanese style doors. The small tables were all close together and you could section parts off for large groups or parties. This made the restaurant very welcoming and comfortable, kinda like chilling in your lounge with a group of strangers. The décor was cool too with pictures of hand prints of, I'm guessing, famous sumo wrestlers with their signatures on the walls. We had obviously chosen a popular restaurant. Lucky us!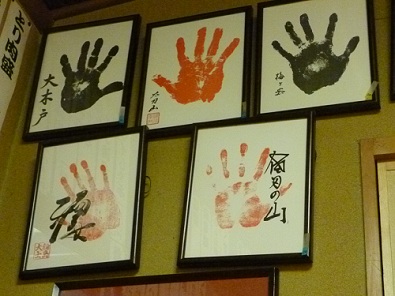 The chankonabe was delicious and big (as expected) with chicken and beef, and lots of vegetables like daikon and bok choi. We had the tabenomihodai (all you can eat and drink) for two hours, but you don't really need the-all-you-can-eat part of this deal as one pot was enough for two of us. There was a little catch though. The all-you-can-eat part referred only to the udon and ramen noodles that you add to the remainder of the soup at the end of the meal. Cheeky! The udon was really good though and we did order a few more portions of those, because……. I'm a fatty.
A word of advice when eating nabe. Don't drink the soup until after the meal because the soup really feels you up and then you won't be able to take advantage of the nomihodai (all you can drink). I made that mistake. The soup is good but not as good as drinking five beers (on a Sunday? Ukon baby. That's the stuff that prevents you from getting hangovers. I swear by it). The meal was 2,500 yen per person.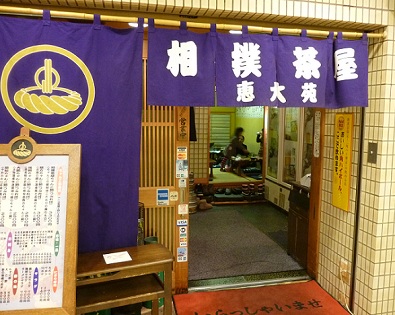 Address:
South 1, West 4, Sapporo North Plaza building B1, Susukino, Sapporo Japan.
Telephone: 219-1711