A Life Nightclub Sapporo

(Sapporo, Japan)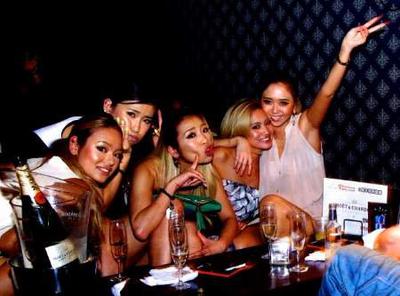 Sapporo Japan is not known for its nightclub scene. For that head to Tokyo or Osaka where all the biggest clubs are. But, if you really do want to shake some ass, A Life nightclub is probably your best bet. The largest and most popular club in Sapporo for locals, especially among the young kind (ages 20-25).


The hottest girls in Sapporo will be found here, seriously and lots of them. Usually the ratio is about 3-1 female to male ratio! It's crazy I know. Where in the world are you going to find those odds in a night club?.Japan, that's where!
The Japanese dudes do get a bit aggressive when trying to hit on girls. I saw one guy pick up a girl by the waist and just carried her off somewhere, so be on your wares who you are talking too. She maybe some nutter's target. It happened to a friend of mine. The other dude just would not take "No" for an answer and just kept at it and at it, annoying the hell out of my mate and the girl. In the end a bouncer got involved and that was the end of it.
Saturday nights are always busy and a great night to
meet pretty Japanese girls,
but the music, more often than not, sucks. Don't expect good dance music or good DJs. More like a terrible "what's popular in the charts" mix played on repeat, over and over again. But, that's not why people go to A Life. Remember that and you'll have a good time.
Entry is about 3000 of your Japanese yennies with one free drink(they make em strong). You could try and haggle them down. It sometimes works, especially if you are female and cute and with your cute female friends.
A Life has events and special nights all through the week and prices vary depending on what's going on. Big Japanese DJs sometimes come and spin from Tokyo, but I don't know much about the dance music scene in Japan, so I've never been to any of those events.
The best event of the year is probably the Halloween party. Crazy! Awesome outfits. Sexiness everywhere and there are usually a few stage shows. The nightclub stays packed till the early hours. I left at 4 am one time and it was still banging.
For more details about A Life events check out their website: http://alife.jp/about_en/
A Life nightclub is a 5 minute walk from Susukino subway station.
View Larger Map