Okushiba Shouten Soup Curry
Okushiba Shouten soup curry restaurant is a charming, cosy establishment very popular with locals of Sapporo Japan.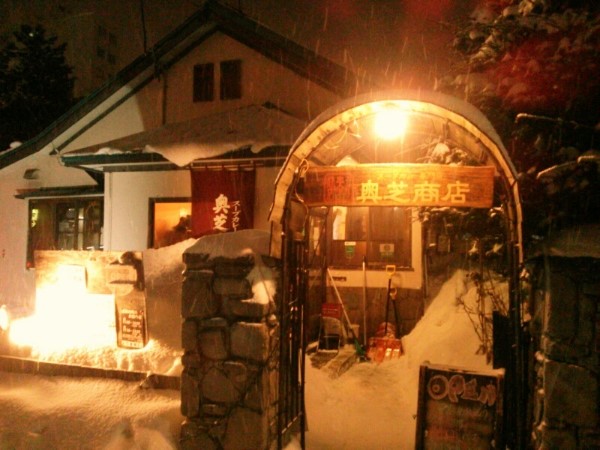 What is so unique about this soup curry shop is that it is a converted house situated in a residential area so it feels like you are having dinner round a friends house as opposed to a restaurant.
Seats upto about 30 people so there is usually a wait of about 15-20 minutes depending on when you go.  Weekends are packed, but it's defintely worth the wait.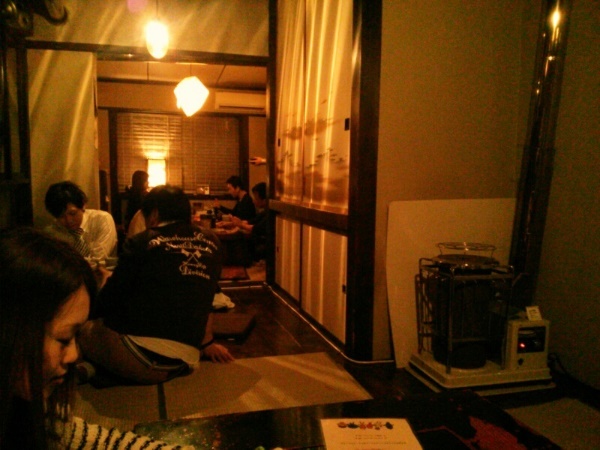 There's also a tatami seating area for that traditional Japanese home experience, all decked out in various old Japanese paraphernalia. 
 I can't handle sitting on tatami mats because of my bad knees so I asked to be sat at the counter which is nice and spacious as counter areas go.  
The prawn dish was very good.  Not many soup curry shops have prawn soup on the menu so this is one of the popular dishes at Okushiba Shouten.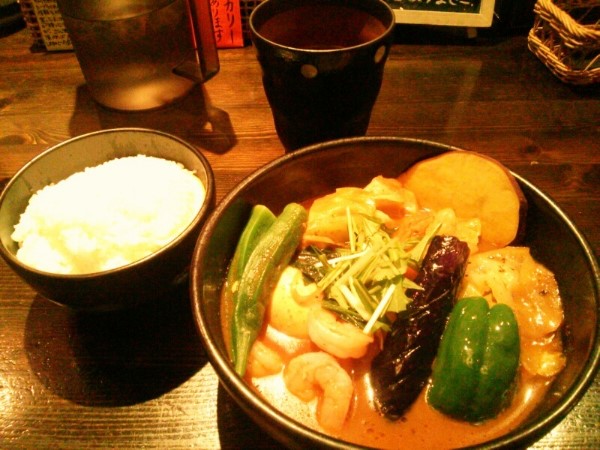 The accompanied vegetables are delicious and fresh, as expected.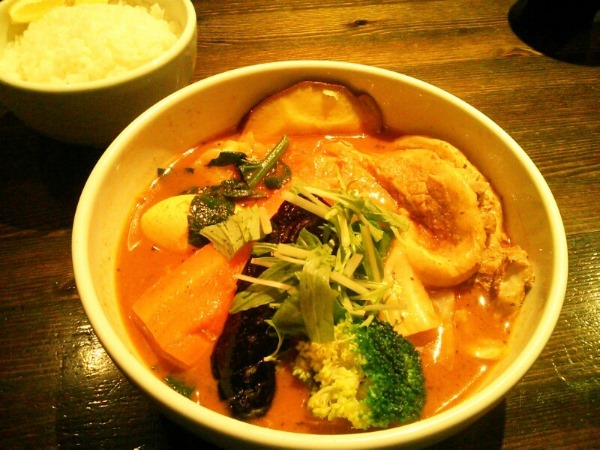 The pork dish was also very good with a generous piece of juicy pork. There are two choices of soup to choose from:  Prawn and chicken (tomato base).  The soup curry at Okushiba shouten is not the best that I've had, (More choices of soup would be an improvement) but I recommend the whole dining experience.
Getting There
Address: South 8 West 14-2-2, Chuo-ku, Sapporo-shi, Hokkaido, 064-0808
Telephone: 011-561-6662
Opening times:
Monday - Sunday Lunch: 11:00 - 16:00(L.O.15:00)
Monday - Sunday Dinner: 17:30 - 24:00(L.O.23:00)
The best way to get there is to take the Street car/ Tram from Odori.
View Larger Map
from Okushiba Shouten Soup Curry back to Best Soup Curry